Hosting a STEM and CTE scholarship signing day for your students is a great way to educate the community about the impact of student robotics, build pride in your graduating students by providing opportunities to feature their work, and build confidence in younger students who see the honorees as role models.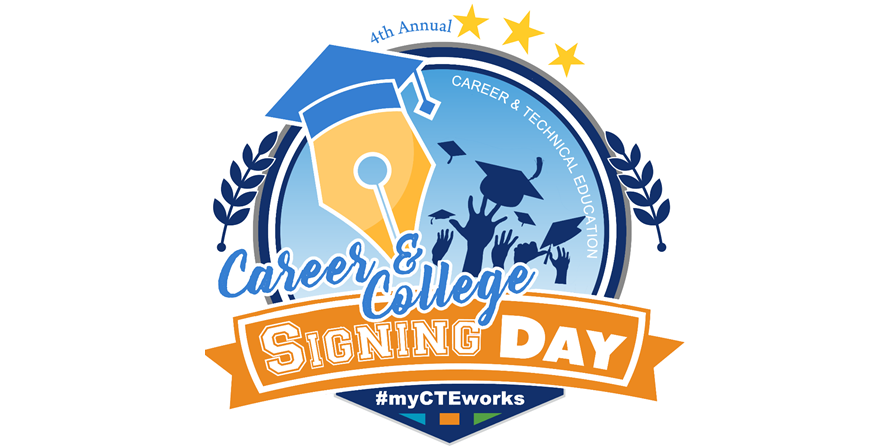 Pre-Celebration Checklist
What will be the date and time of the celebration?
Where will the celebration take place? If it will be on your high school campus, be sure to complete the necessary paperwork well in advance and confirm that the area is available.
How will you notify family, friends, and the community about your scholarship celebration event? Bringing together the most important people in your students' lives is a great way to celebrate everyone's commitment to STEM education.
If decorations are going to be included, who will be responsible for getting them and setting them up?
If refreshments are to be served, who will be responsible for getting them and setting them up?
If audio visual equipment is needed, who will be responsible for requesting its use and getting it set up?
If there will be a guest speaker, who will be responsible for inviting and following up with them?
Organize the agenda for the event and make sure you have a person designated to be the emcee. They will need a copy of the agenda with any speaker introduction information that you may have.
If you are celebrating multiple scholarships for a group of students, consider inviting representatives from each school to attend and present the scholarships. Work with school administration to send out a press release about your event.
Day-of-Celebration Checklist
Gather everyone who is involved in the production of the event ahead of time and share the agenda with them.
Have coaches, parents, family members, and other guests arrive no more than 15 minutes prior to the start of the event and make sure there is someone positioned to greet them and direct them to the specific location for the event.
Announce your students' achievements on social media and make sure to tag RECF and add hashtags like #GirlPowered, #STEM, and #RECFoundation so we can share your news. Just remember to keep everything appropriate.
Use the event as an opportunity for your school to include some of the traditions that make your campus special and develop some new ones that will be carried on long into the future.
Keep the event running on schedule.
Make sure that everything gets cleaned up and returned.
After the event, be sure to thank everyone who was involved.
Begin to make plans for the next Scholarship Celebration!