Overview
This document provides an overview of the Volunteer Check-in role, including expectations, skills required, and recommended training. Volunteer Check-in volunteers assist with welcoming and checking in all volunteers for the event.
Experience Level: Beginner
Physical Activity: Moderate (Mix of sitting and walking)
Skills:
No experience required
Pay attention to detail
Communicate effectively
Comfortable using computer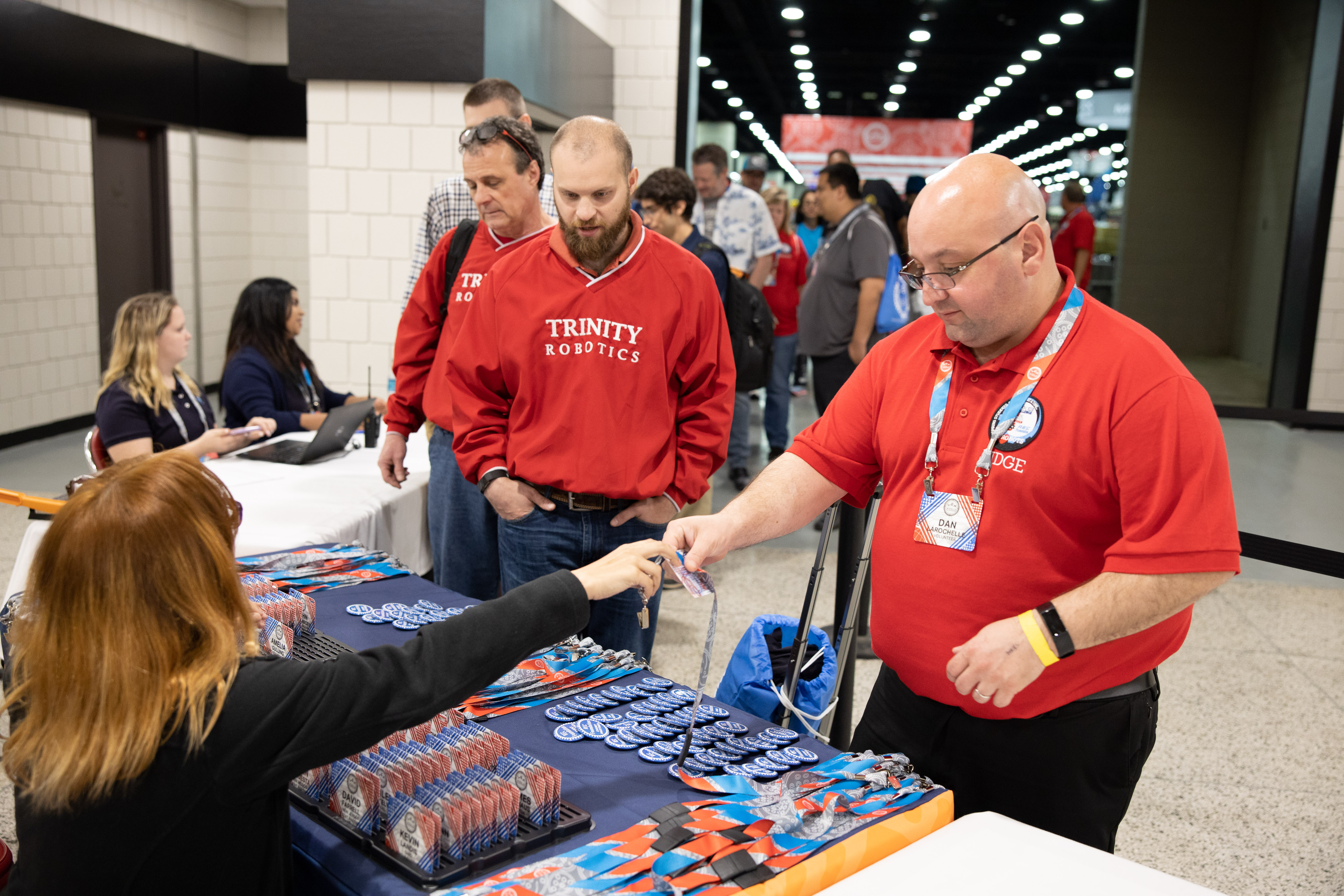 Responsibilities
Verify volunteer names, roles, and schedules
Collect consent forms and provide volunteers with materials, which may include name badges, maps, t-shirts, etc., based on the event
Introduce volunteers to the people who will provide training, and direct volunteers where to report
Training & Preparation
Read this Guide document and get familiar with how events are run. It is helpful but not required to attend a local event as a spectator prior to volunteering.
Attend on-site training if provided, or discuss the process with the Event Partner.
On Event Day
Dress Code: Wear comfortable clothes that are appropriate for a school-related event, closed toe shoes, and a volunteer t-shirt (if provided).
Arrival: Check-in volunteers should arrive early for check-in! It is important to arrive at least 30 minutes before general Volunteer Check-in begins to receive on-site training and supplies.
Location: Report to Event Partner or designated Volunteer Coordinator.
Supplies: Pen or pencil, highlighters, Volunteer Staffing list, blank Consent Forms, folder to collect signed Consent Forms, volunteer training materials, and optional volunteer packet with venue map and additional information, if provided.
Volunteer Check-in Process
Obtain a volunteer staffing list from Event Partner (if applicable).
Welcome volunteers. Confirm volunteer information using the Volunteer Staffing list, and verify name, role, and schedule. Update volunteer information as needed if using a computer/database.
Collect signed Consent Forms if volunteers have not already uploaded one to Robot Events.
Provide volunteers with name badge and other materials, if provided.
Introduce volunteers to the people they will be reporting to and/or the person providing their volunteer training. In some cases this could be you, if requested by the Event Partner.