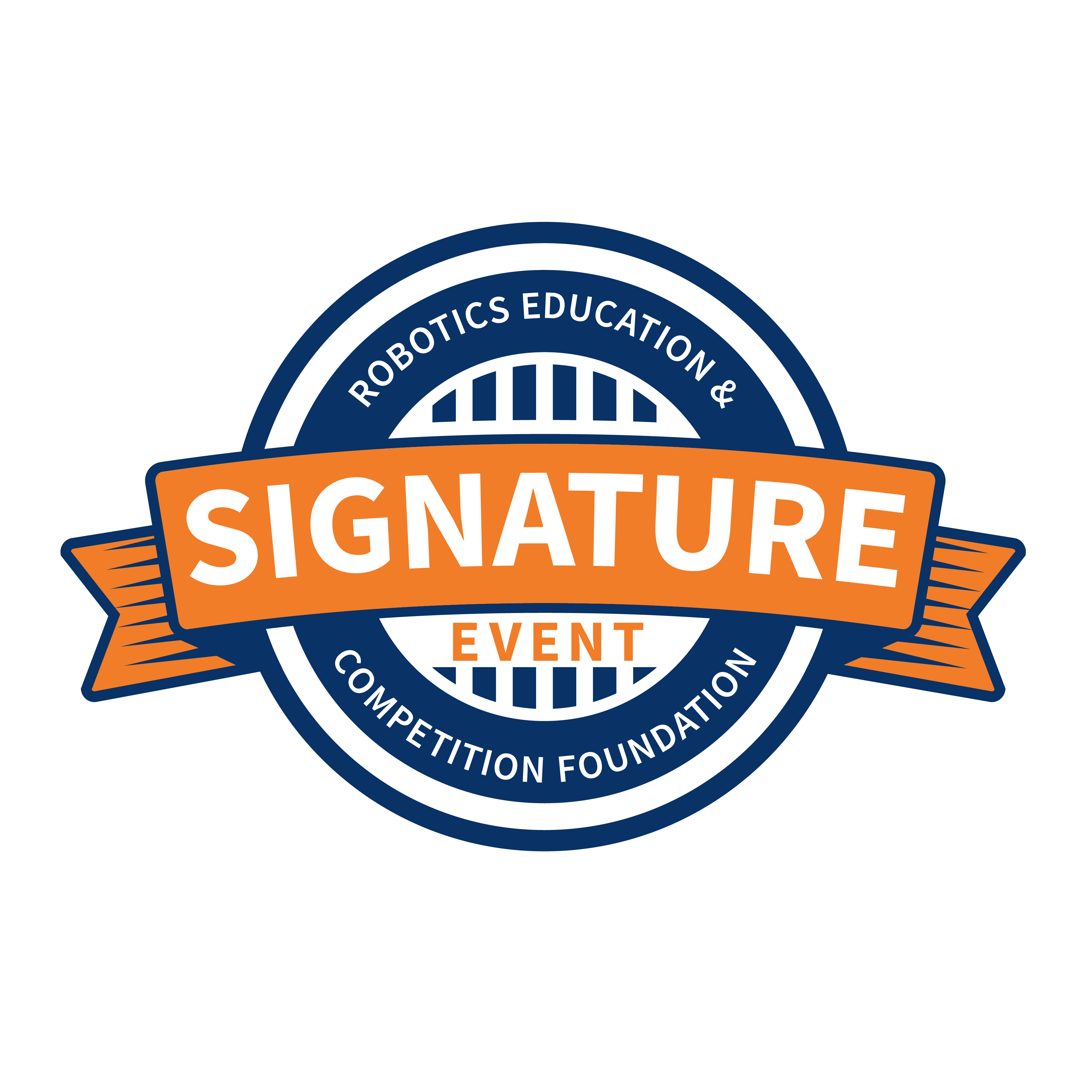 REC Foundation Signature Events give students the opportunity to play at a "World Class" tournament that provides a special and unique team experience. Signature Events have a level of technical expertise, production value, and overall event quality that is above and beyond that of a standard tournament. The mission of these events is to provide more opportunities for teams that may or may not typically attend Event Region Championships or the World Championship to experience an event of that level. Signature Events that meet the necessary requirements can qualify teams directly to the VEX Robotics World Championship. These events rely on the dedication of Event Partners who provide these "World Class" experiences for teams. 
Experienced REC Foundation Event Partners who are interested in hosting a Signature Event must review the requirements and complete the application process each season. The process consists of three parts:
Review the

Signature Event Requirements.

New Signature Event: Complete the Signature Event Initial Proposal

by January 31, 2024 (general concept of the event/overall purpose).

New and Existing Signature Events: Submit the Final Application (specifics of the event regarding logistics, operation, management, and team experience) by March 31, 2024. The Final Application is given to the Event Partner upon approval of the Initial Proposal. The Final Application must include a detailed budget and event layout diagram.
The REC Foundation carefully reviews all proposals and applications. Signature Events are selected based on the quality of the proposed event, location, and the previous experience of the applying Event Partner. Only the Event Partner who will be responsible for the proposed event should complete the application process.
If you have questions about Signature Events, please contact Ryan Osweiler, Senior Director of Robotics Programs, or your Event Engagement Manager/Regional Support Manager.