Student robotics teams are groups of similarly-aged students who work together to design, build, code, and drive competition robots. Teams can be part of an afterschool club, classroom curriculum, or community organization, or can be made up of a group of like-minded neighbors or friends. Each team must have one or more adults—teachers, industry professionals, parents, or just helpful adults—who handle the behind-the-scenes business of the team. An adult team coach helps students find the resources they need (like practice space, materials, game rules, etc.), and may recruit additional mentors to help team members develop their skill sets.
Most student robotics teams meet once or more times per week to work on and test their robot design, construction, and code, and to document that work in an engineering notebook. At robotics competitions, which typically take place on weekends or evenings, teams use their robot to compete in predefined challenges to test its abilities. Each robotics competition has a specific list of requirements for the robot, and rules for the challenge. Most robotics competitions also include judged team interviews and assessments of the team's robot and engineering notebook.
Studies across the past decade+* have shown that students who participate in robotics programs have a greater interest in technology and have increased technology skills, which may seem obvious. What isn't as obvious is the wider range of skills and knowledge that students gain from participating in competitive robotics.
Practical Skills Used By Robotics Teams
| | | |
| --- | --- | --- |
| Career Skills | Knowledge | Life Skills |
| Business Management | Science | Teamwork |
| Marketing | Technology | Innovation |
| Technical Writing | Engineering | Communication |
| Communication | Arts | Leadership |
| Statistics | Mathematics | Problem Solving |
| Algebra | Computational Thinking | Strategic Analysis |
| Geometry | Computer Science | Time Management |
| Graphic Design | Artificial Intelligence | Project Management |
| Photography | Emerging Technologies | College Preparedness |
| Digital Media |   | Workforce Readiness |
| Film Production |   |   |
| Coding |   |   |
Robotics competitions allow students to combine and apply these disciplines in relevant and meaningful ways. Successful robotics teams operate like a business, with assigned tasks and deadlines based on team members' interests. As students' skills develop, this real-world application of their learning provides experience that will apply to their future careers. 
Accessibility of Competitive Robots 
Unlike many team activities, virtually anyone can succeed in competitive robotics if they have the drive. Basically, there are no limits to what any student can accomplish on a robotics team. We've seen students with disabilities succeed at the World Championship level, and be just as competitive as their peers.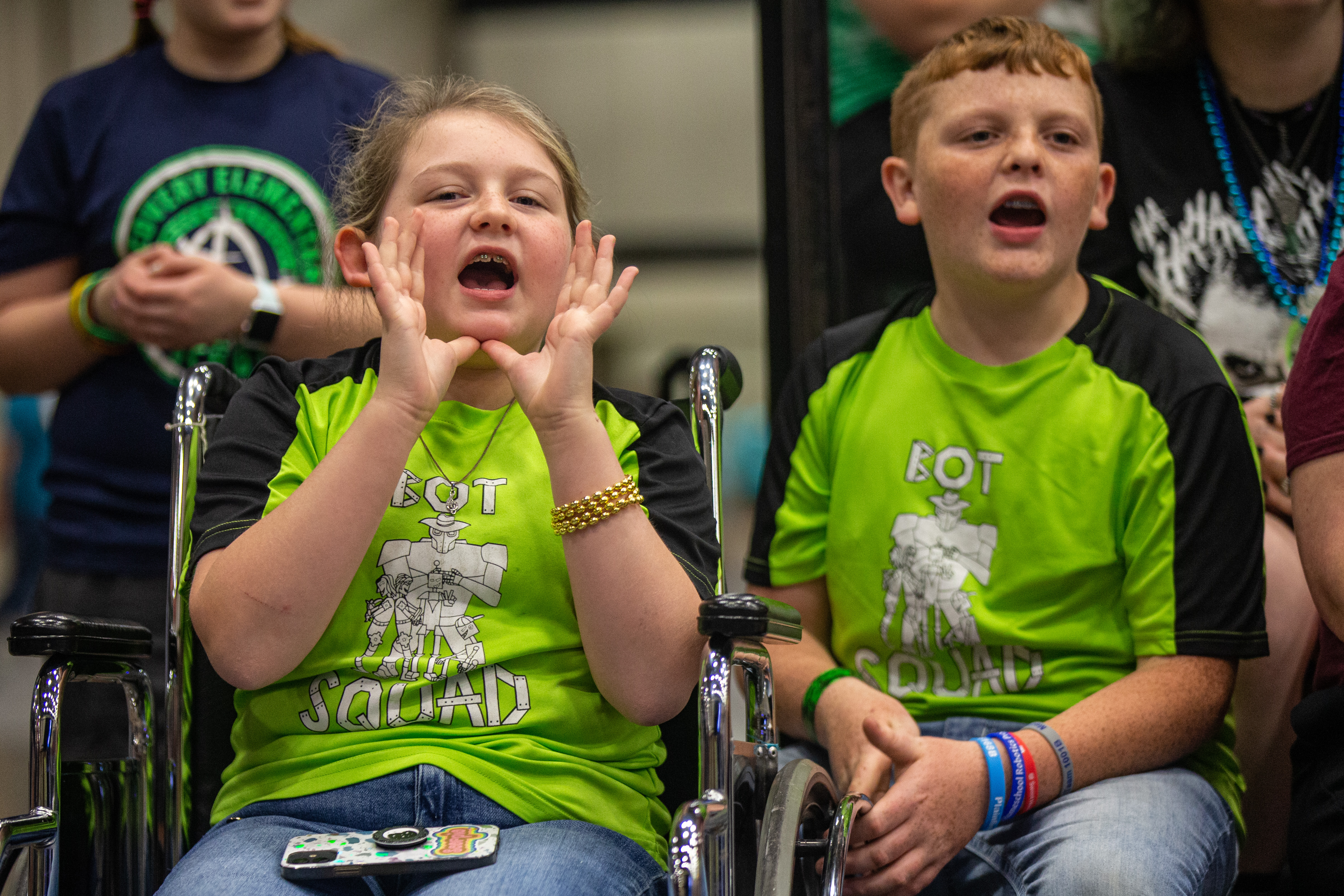 How You Can Help
We encourage you to jump wholeheartedly into this experience alongside your student! 
Whichever competition your student competes in, talk to them about their team and ask questions about the work they're doing. Attend an event as a spectator or volunteer, and cheer them on! Ask the coach how you can help with the team. Send a story to your local newspaper about the amazing things the team is doing. Draft a letter to your local, state, and national elected officials to express the importance of STEM education through classes and clubs like robotics!
For more information and ideas for robotics parents, visit parents.vex.com.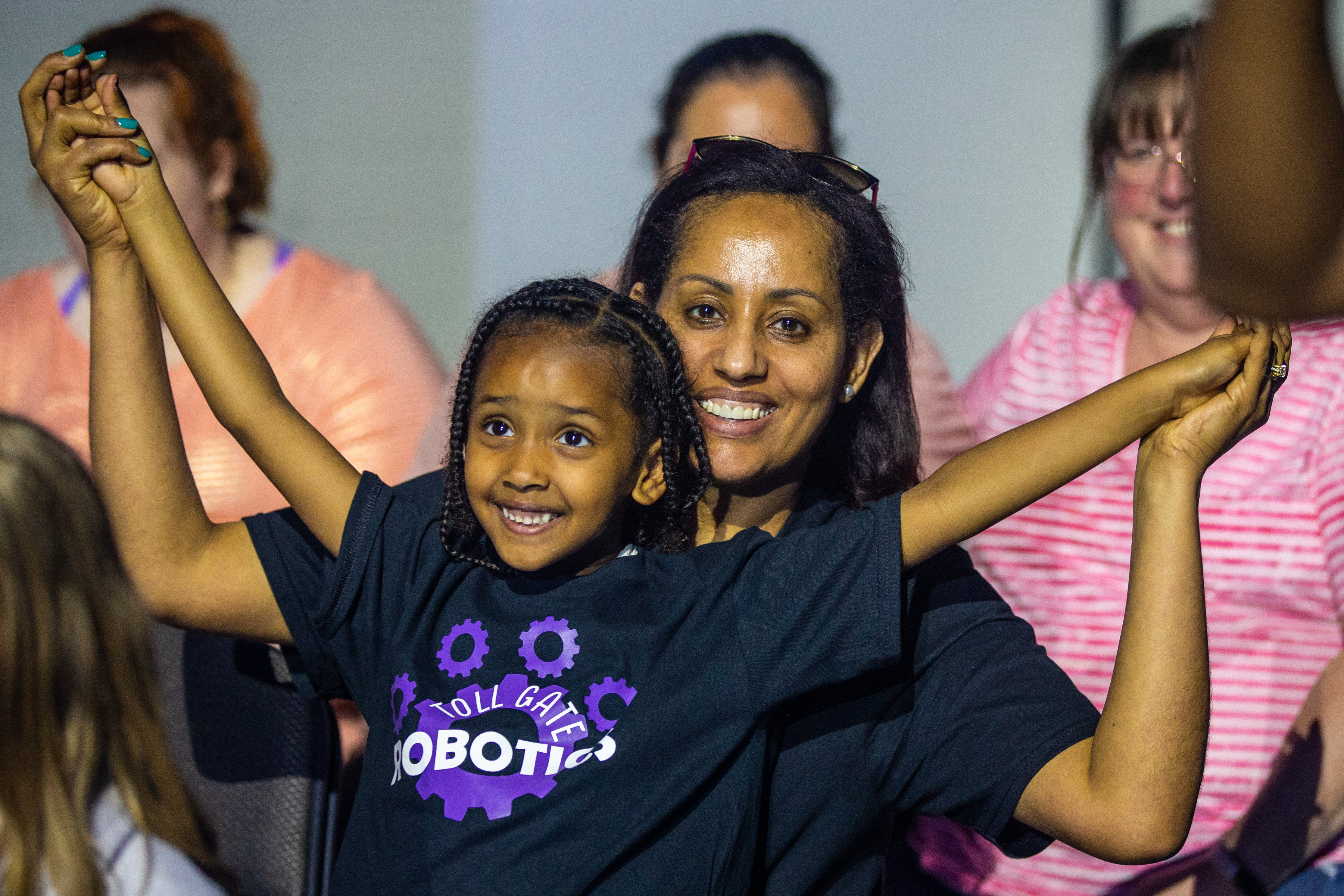 * A recent "study of studies", titled "The Effect of Educational Robotic Applications on Academic Achievement: A Meta-Analysis Study," analyzed the results of numerous prior studies and summarized their findings. It provides a good overview of the relevant literature and statistics.